WELCOME TO GRAHAM PLASTIC SURGERY
Welcome to Graham Plastic Surgery, Western New York's newest and most innovative Plastic Surgery Practice. We specialize in breast, body and rhinoplasty surgery. These are procedures for which, quite frankly, we know we are the best. We are not your traditional Rochester Plastic Surgery practice, as we bring our own style, drawing from a melting pot of surgical influences from around the world. Our philosophy at GPS is centered on expertise, integrity, safety, compassion, and creating an unparalleled experience for all patients. At the forefront of all our operations is our most esteemed plastic surgeon, Dr. David Graham, who is a born artist and highly trained plastic surgeon. Dr. Graham believes in achieving perfection with every surgical result, and achieving a life transforming experience for every patient. This philosophy, along with our flawless surgical results, is why Dr. Graham is the highest rated plastic surgeon in Rochester, NY.
Request Consultation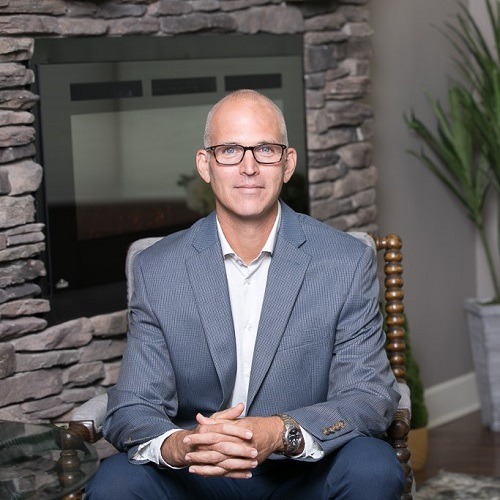 Meet Dr. Graham
Dr. Graham is Board Certified by The American Board of Plastic Surgery (ABPS), the highest credentialing a plastic or cosmetic surgeon can achieve. He is double fellowship trained in both Plastic Surgery and Hand Surgery. He has over 15 years of diverse surgical experience and has performed more than 15,000 operations. He is trained in all areas of plastic surgery, but primarily specializes in breast, body, and rhinoplasty procedures. This specialization is due to his years of training which included treating breast cancer at MD Anderson, learning advanced cosmetic and breast reconstructive techniques at the Cleveland Clinic, and operating within a thriving post weight loss body contouring clinic in Ohio. He is also exceptionally skilled in eyelid and rhinoplasty techniques, both of which he has had advanced training. He is also a member of the American Society of Plastic Surgeons (ASPS) as well as the American Association of Hand Surgery (AAHS).
Read More
Why Choose Graham Plastic Surgery
What makes us different?
Breast and Body Specialist
Board-Certified Plastic Surgeon
Rhinoplasty Expertise
Learn More