Meet Our Team
Our mission at Graham Plastic Surgery is focused on life transformation, as opposed to business transaQtion. We believe the story of one's life is the sum of the experiences they have, and we want your life story to read like a great adventure or romance.  We hope to give our patients a memorable experience and hope that, through our services, they can make many more on their own. We absolutely love our patients, and we love what we do.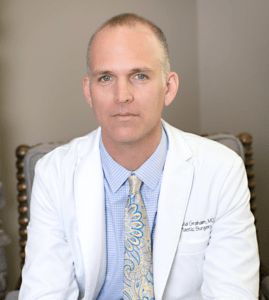 David Graham, MD, Board Certified Plastic Surgeon
Dr. Graham provides plastic surgery services to patients in the Rochester, NY area, and all over the world. We have had patients fly from all over the country, and even Europe, to be operated upon by Dr. Graham. He is most well known for his breast augmentation, tummy tuck, and rhinoplasty techniques. He is board certified by The American Board of Plastic Surgery (ABPS).  He holds professional memberships with the American Society of Plastic Surgeons (ASPS), the American Association of Hand Surgery (AAHS), and the American Society for Surgery of the Hand (ASSH).  Dr. Graham regularly attends national and international surgical conferences to remain at the forefront of the latest developments in Plastic, Cosmetic, and Hand Surgery.
He lives in the Victor area with his wife Dina and their boxers Kacey and Mia.  They proudly support a variety of local, national, and international charities including the The Pluta Cancer Center Foundation, The Cystic Fibrosis Foundation, Foodlink, Lollypop Farm, ARC of Ontario County, and Resurge International.
Dr. Graham grew up the middle of five children in the small industrial town of St. Albans, West Virginia. Early on he realized a natural artistic ability. As a result, in his early years he decided he would make Plastic Surgery his life's work.  He went on to obtain his undergraduate degree at Virginia Tech, where he graduated Magna Cum Laude.  He then returned to his native state of West Virginia, where he earned a medical degree at West Virginia University School of Medicine.
Upon completion of medical school Dr. Graham began a general surgery residency at Orlando Regional Healthcare in Orlando, FL.  During his time in Orlando, he trained at MD Anderson Cancer Center treating conditions such as melanoma and breast cancer.  He excelled and went on to graduate as chief resident of his surgery program.
Dr. Graham then pursued advanced surgical training as a fellow in Plastic and Reconstructive Surgery at the SUMMA Health System in Akron, Ohio.  During his time in Akron he developed skill in all aspects of plastic surgery.  While in Ohio, he also completed special training in microsurgery and cosmetic and reconstructive breast surgery at the Cleveland Clinic.
After his plastic surgery training, Dr. Graham completed a Hand and Microsurgery Fellowship at the world renowned Kleinert Kutz Hand Center at the University of Louisville in KY.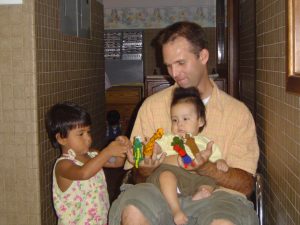 Early in his career, Dr. Graham experienced medical mission work in Peru.  This was a life changing experience.  Now that he is building a successful practice in Victor, he hopes he can continue to give back to the international community as an accomplished plastic surgeon. He is involved with Resurge International as well as other philanthropic organizations.