Meet Our Team
Our mission at Graham Plastic Surgery is focused on life transformation, as opposed to business transaction. We believe the story of one's life is the sum of the experiences they have, and we want your life story to read like a great adventure or romance. We hope to give our patients a memorable experience and hope that, through our services, they can make many more on their own. We absolutely love our patients, and we love what we do.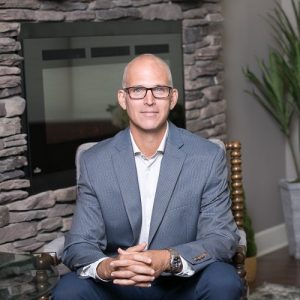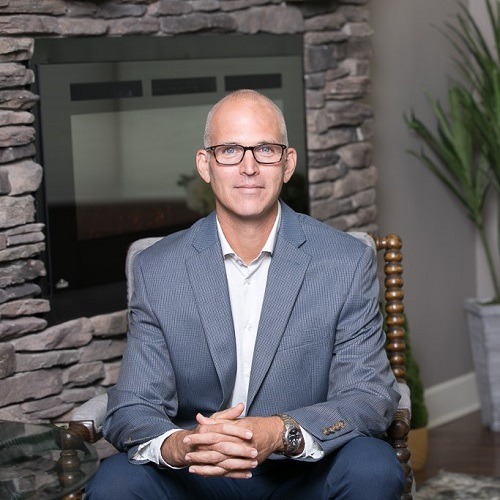 David Graham, MD, Board Certified Plastic Surgeon
Dr. Graham provides plastic surgery services to patients in the Rochester, NY area, and all over the world. We have patients fly here from all over the country, and even Europe, to be operated upon by Dr. Graham. He is most known for his breast augmentation, tummy tuck, and rhinoplasty techniques. He is board certified by The American Board of Plastic Surgery (ABPS). He holds professional memberships with the American Society of Plastic Surgeons (ASPS) and the Rhinoplasty Society of Europe (RSE).
Dr. Graham grew up the middle of five children in the small industrial town of St. Albans, West Virginia. Early on he realized a natural artistic ability. As a result, in his early years he decided he would make Plastic Surgery his life's work. He went on to obtain his undergraduate degree at Virginia Tech, where he graduated Magna Cum Laude. He then returned to his native state of West Virginia, where he earned a medical degree at West Virginia University School of Medicine.
Upon completion of medical school Dr. Graham began a five year general surgery residency at Orlando Regional Healthcare in Orlando, FL. During his time in Orlando, he trained at MD Anderson Cancer Center treating conditions such as melanoma and breast cancer. He excelled and went on to graduate as chief resident of his surgery program.
Dr. Graham then pursued advanced surgical training as a fellow in Plastic and Reconstructive Surgery at the SUMMA Health System in Akron, Ohio. During his time in Akron he developed skill in all aspects of plastic surgery, but focused on breast, body, and rhinoplasty. While in Ohio, he also completed special training in microsurgery and cosmetic and reconstructive breast surgery at the Cleveland Clinic.
After his plastic surgery training, Dr. Graham completed a Hand and Microsurgery Fellowship at the world renowned Kleinert Kutz Hand Center at the University of Louisville in KY.
Dr. Graham is Board Certified in Plastic Surgery, and finished in the top 15% of his class nationally. He continues to value education and is constantly improving his craft. He mainly focuses on breast, body, and rhinoplasty techniques, for all of which he has advanced training.
Dr. Graham lives in the Victor area with his wife Dina, their boxer Kacey and frenchie mix JoJo. They proudly support a variety of local, national, and international charities including the The Pluta Cancer Center Foundation, The Cystic Fibrosis Foundation, Foodlink, Lollypop Farm, ARC of Ontario County, and Resurge International.
Favorite procedure: Rhinoplasty
Favorite food: Nachos (Noshos from restaurant NOSH) @noshroc
Favorite song: "Waltz of the Flowers" by Tchaikovsky
Favorite movie: Groundhog Day
Favorite quote: "In any moment of decision, the best thing you can do is the right thing, the next best thing is the wrong thing and the worst thing you can do is nothing." Theodore Roosevelt
---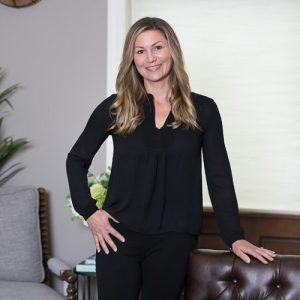 Dina, Practice Director
Dina is a native of Honeoye, NY. She graduated from Coastal Carolina University with a Bachelor of Science degree in Business. Dina and Dr. Graham met in 2001 and she has been his "ride or die" ever since. She has worked in construction project management, real estate investing and is an accomplished kitchen and bath designer. She has been crushing it here since Graham Plastic Surgery opened in 2016. Dina and Dr. Graham live in the Victor area with their dogs, Kacey and Mia.
Favorite procedure: Coolsculpting
Favorite food: Lobster Cakes at Mill Creek Café @millcreekcafe
Favorite song: "Rivers of Babylon" The Melodians
Favorite movie: What About Bob
Favorite quote: "Every little thing is going to be alright" Bob Marley
---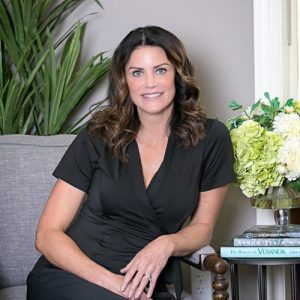 Katie, Plastic Surgery Nurse and Nurse Injector
Katie is a native of Rochester, NY. She studied English/Communications at Le Moyne College in Syracuse and graduated summa cum laude in 2000. After a brief career in Marketing in Myrtle Beach, SC, Katie decided to go back to nursing school in NY. Katie worked as a Registered Nurse in the Pediatric ICU at Strong Memorial Hospital for over six years before staying home with her three children for another six years. She has worked alongside Dr. Graham since the practice opened in 2016. She has immensely grown her expertise in the esthetic field. Katie has loyal clientele, and her services are highly sought after. She currently resides in Mendon with her husband Ben, three children, two dogs and a cat.
Favorite procedure: Botox/Dysport
Favorite food: Sushi at Taisho-Bistro in Rochester
Favorite song: "Heavenly Day" by Patty Griffin
Favorite movie: The Princess Bride
Favorite quote: "We should do three things every day of our life. Number one is laugh. You should laugh every day. Number two is to think, we should spend some time in thought. And, number three is you should have your emotions moved to tears." Jim Valvano
---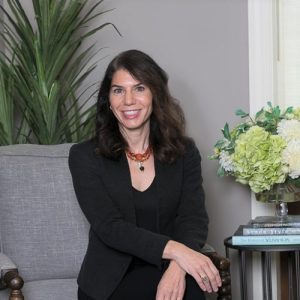 Lora, Practice Development Manager
Lora grew up in the Finger Lakes and after 15 years away, has happily returned to enjoy the natural beauty and good people in our area. Lora holds a Bachelor of Science degree in Community Health from the State University of New York at Potsdam. Lora joined our practice in 2021 bringing over 17 years of expertise in Healthcare Administration and Business Development. Lora's favorite aspect of working with Graham Plastic Surgery is helping our patients connect with services and procedures that give them confidence. "It is gratifying to be a part of a team that so positively impacts our patients lives. Helping people feel good, feels good!"
Favorite procedure: Lasers Skin Resurfacing (because they can do what creams and sunscreen can't) and Laser Hair Removal
Favorite food: Spicy pickles and Taco Tuesday at Mill Creek Café @millcreekcafe
Favorite song: "Work B**ch" by Britney Spears 😉 like pickle spears
Favorite movie: The Goonies
Favorite quote: "Your life is what you make it"- Lori Meirs, Nurse Manager, CVICU Halifax Medical Center
---