Graham Plastic Surgery | Our Practice
Welcome to
Located in the Victor, NY,
Graham Plastic Surgery
serves Rochester, Buffalo, Syracuse, and the Finger Lakes. Graham Plastic Surgery is staffed and equipped for a VIP experience for all our guests. Our philosophy at GPS is centered on expertise, integrity, safety, compassion, and creating an unparalleled experience for all patients. At the forefront of all our operations is our most esteemed plastic and reconstructive surgeon, Dr. David Graham, who offers patients an incredible, customized experience with the utmost in personal care.
Our Doctor
Dr. Graham is Board Certified by The American Board of Plastic Surgery (ABPS),
which is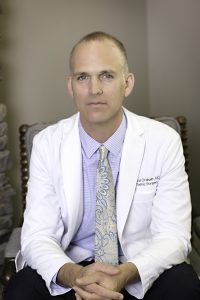 the highest credentialing a plastic or cosmetic surgeon can achieve.  He has over 13 years of diverse surgical experience and has performed more than 10,000 operations. He is also a member of the American Society of Plastic Surgeons (ASPS) as well as the American Association of Hand Surgery (AAHS).  He specializes in all areas of plastic surgery and performs cosmetic and reconstructive surgery of the body, breast, face, and hands.
Plastic Surgery Services
Graham Plastic Surgery offers our plastic surgery patients a variety of surgical and non-surgical cosmetic procedures 
that can achieve rejuvenating and natural-looking results. Some of our more popular cosmetic surgery services include breast augmentation, breast lift,  tummy tuck, and mommy makeover. We also offer a wide selection of other breast procedures, male plastic surgery procedures, body procedures, facial procedures, revision or reconstructive surgeries, hand surgeries,  and non-surgical cosmetic procedures. Dr. Graham is dedicated to providing a range of cosmetic treatments using the most advanced and effective techniques available.
Cutting Edge Treatment Options
Dr. Graham regularly reads scientific journals and attends international meetings to stay in the forefront of plastic and hand surgery.  We are not trying to be the best
plastic surgery practice in Rochester, NY
, but the best plastic surgery practice…period. This is why we offer services such as Hydrafacial MD, VI Peel, advanced INFINI microneedling system with RFA, as well as platelet rich plasma treatments.
Check Graham Plastic Surgery Out on Social Media!
Plastic Surgery Rochester NY