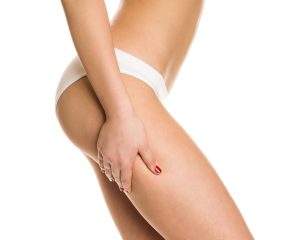 Butt lift surgery is among the most popular plastic surgery procedures. The procedure might probably be for you if you are looking for added fullness, youthful contour, and a nice lift to your buttocks. You may like the results of a Brazilian butt lift (BBL) if you are concerned about a flat or droopy looking butt.
Your surgeon will decide whether the buttock enhancement cosmetic surgery procedure is appropriate for you after understanding your physical goals and assessing your existing anatomy. During your pre-op consultation your surgeon will inform you of the factors that come into play while determining suitable candidacy for the procedure.
Graham Plastic Surgery, led by accomplished board certified plastic surgeon Dr. David Graham, provides buttock lift surgery to patients in Rochester, NY, and surrounding communities.
Buttocks Lack Volume
Your buttocks lack the sexiness, fullness, shape, and size you desire because of encroachment of age and time or genetics. Your surgeon will inquire whether you have tried other ways, such as diet and exercise for improving the shape and size of your buttocks. The procedure is designed for patients that want a more rounded and shapelier posterior.
Good Skin Quality
It's vital that the skin in the buttocks has a fair degree of elasticity. There should not be any significant sagging in the posterior tissue, if you want to get the best results from a BBL surgery. But if excess skin is present, you will probably need to have the loose skin excised as part of a traditional buttock lift surgery.
Good Physical and Mental Health
An ideal candidate needs to be in good general health to recover well from the anesthesia and the effects of the surgery. You should have realistic expectations from the procedure. A responsible surgeon will ensure that you are getting the surgery performed for your own satisfaction and not to please anyone else.
Prepared to Abstain
Smoking and drinking can mess with the end results. Your surgeon will ask you to quit smoking for a few weeks before and after the procedure. You may be asked to quit drinking for some time as well. This is to prevent complications and increase the likelihood of successful results.
Availability of Fat
Brazilian butt lift is typically a fat grafting procedure. You won't be able to get the procedure if you don't have excess fat elsewhere in the body. The procedure involves removing fat from a donor site, usually the abdomen, flanks or thighs through liposuction and injecting it into the buttocks after purifying the fat cells.
The surgeon will require at least 3 to 4 times the amount of fat inserted since the fat is processed and purified. In addition, the injected fat cells may get metabolized and lost by the body's natural functions. Hence, the procedure is not suitable for patients with few or no excess fat deposits. You may be required to gain weight before the procedure. You can speak with the treatment provider about alternatives as well.
The Bottom Line
Butt lift surgery is among the most popular choices for enhancing the shape and size of buttocks because the procedure can be personalized for meeting the individual needs of a patient. Cordial cosmetic surgeon Dr. David Graham receives patients from Rochester, NY, and nearby areas for buttock lift surgery.
Contact Board Certified Plastic Surgeon, David Graham, MD, in Rochester, New York
To learn more about the plastic surgery treatments and procedures performed by Board Certified Plastic Surgeon, David Graham, MD please contact us.
View our plastic surgery and med spa procedure pricing.
Dr. Graham receives patients from Rochester, Victor, Fairport, Pittsford, Brighton, Irondequoit, Henrietta, Syracuse, Buffalo, New York and surrounding areas.