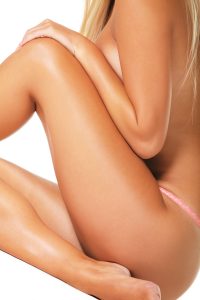 Mommy makeover is a combination of cosmetic surgery procedures for restoring your body to a pre-pregnancy appearance. It typically focuses on the abdomen and breasts. Typical mommy makeover procedures include breast augmentation, breast lift, breast reduction, liposuction, lower body lift, and tummy tuck surgery.
The breasts and abdomen are often the primary affected areas during a pregnancy. While the catchphrase 'mommy makeover' is relatively recent, these procedures have been around for a long time with proven track records of success. Graham Plastic Surgery, led by hard working and dependable board certified plastic surgeon Dr. David Graham, provides mommy makeover surgery to patients in Rochester, NY, and surrounding communities.
Benefits of a Mommy Makeover
Mommy makeover cosmetic surgery is recommended for women that are concerned with the changes in their body appearance because of pregnancy and breastfeeding. It's for women that desire a pre-pregnancy body. The procedure can also correct stretch marks and a sagging tummy.
Liposuction, tummy tuck, thigh lift, breast lift and breast augmentation are often an integral component of a mommy makeover to take care of those areas that don't respond to diet and exercise alone.
Suitable Candidacy for Mommy Makeover
You should consider undergoing mommy makeover if childbirth has left you with the following:
Uneven breasts, sagging breasts, decreased breast volume, stretched areolas, and drooping nipples

Your breasts have become large as compared to the rest of the body following childbirth and cause back pain

Your tummy has stretch marks and loose skin

Your waistline has become undefined and thick

You have areas of hanging fat over the surgical scar (for C-section)

Your love handle area has excess fat

You have early signs of aging around the eyes and in the face
You are probably a good candidate for the procedure if you have realistic expectations and a positive attitude.
Preparing for Mommy Makeover
Your cosmetic surgeon will provide you with preoperative instructions. They will take a detailed medical history and answer any questions you may have. You should do your best to achieve recommended weight benchmarks and make lifestyle chances for ensuring best results. Hydration is important before and after the procedure for safe recovery.
You should do your best to achieve the desired target weight through diet and exercise. Make sure you follow a healthy lifestyle and have a balanced diet. Quit smoking if you are a smoker and keep alcohol consumption to a minimum. Your surgeon will ask you to avoid taking certain medications and supplements. You should also establish a no-fail support system as part of the preparation process.
It's fundamental to remember that you won't be allowed to do any lifting, cleaning, cooking or other chores for at least the first two weeks. You should have someone take care of these things, especially if your children are younger than 5 years of age.
Aftercare and Recovery
Your surgeon will explain the recovery period. They will give you post-operative care instructions. It's fundamental that you give your body the necessary healing time. You should take particular care if there are drains placed at the suture site. Seasoned cosmetic surgeon Dr. David Graham receives patients from Rochester, NY, and nearby areas for mommy makeover surgery.
Contact Board Certified Plastic Surgeon, David Graham, MD, in Rochester, New York
To learn more about the plastic surgery treatments and procedures performed by Board Certified Plastic Surgeon, David Graham, MD please contact us.
View our plastic surgery and med spa procedure pricing.
Dr. Graham receives patients from Rochester, Victor, Fairport, Pittsford, Brighton, Irondequoit, Henrietta, Syracuse, Buffalo, New York and surrounding areas.