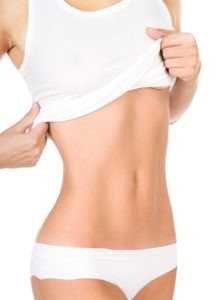 Many people consider the possibility of getting an abdominoplasty performed after losing weight or having children. You may not be able to get a tummy tuck performed if you are still carrying a few additional kilos. You need to know that the BMI or Body Mass Index and plastic surgery results are linked.
Your plastic surgeon will explain the impact of BMI on getting an abdominoplasty performed. Graham Plastic Surgery, led by accomplished board certified plastic surgeon Dr. David Graham, provides tummy tuck surgery to patients in Rochester, NY, and surrounding locations.
Safe BMI for Undergoing Abdominoplasty
You may wonder whether you are an acceptable candidate for a tummy tuck procedure if you are overweight. This is a tricky question to answer since every patient has different needs. There are several other factors which play a role in determining a patient's suitability for a particular procedure.
It's generally accepted among most board-certified plastic surgeons that patients with BMI of 40 or above are not ideal for a tummy tuck procedure. In fact, there are a few surgeons that will refuse to operate on patients that have a BMI over 30. This is because of the enhanced anesthesia and surgical risks.
Multiple factors will be considered for determining whether you are an ideal candidate or not if you are in the grey zone. This means your BMI is between 30 and 40. The best way of determining whether you are in the safe BMI zone would be to consult with an experienced and trusted cosmetic surgeon.
Importance of BMI on Abdominoplasty Results
You can enhance your final results by working towards a healthy weight before undergoing tummy tuck plastic surgery. You can minimize the risks associated with anesthesia and the procedure by achieving a healthy BMI.
Patients with a BMI over 30 are at a greater risk of complications during any surgical procedure. In addition, obesity is usually accompanied with other health issues. This can be in the form of heart diseases, diabetes, and joint problems, which may complicate the surgery further.
It's crucial to perform the surgery safely. Unfortunately, patients with a BMI of 30 and above are at a significant risk of the following:
Blood clots

Fluid collections in the abdominal area

Blood loss during the surgery

Postoperative pneumonia

Wound healing problems

Wound separation

Infections
This is why patients in the unhealthy weight range are considered unsuitable for the tummy tuck procedure.
Steps to Take if Your BMI is High
The first step to take if your BMI is too high is to seek a weight loss regime if you still want to get a tummy tuck performed. You need to set up a healthy exercise and diet plan before considering plastic surgery. It's fundamental that you don't consider cosmetic surgery as a starting point. Instead, it should be treated as a reward for sculpting your body further. Reliable and considerate cosmetic surgeon Dr. David Graham receives patients from Rochester, NY, and nearby areas for tummy tuck surgery.
Contact Board Certified Plastic Surgeon, David Graham, MD, in Rochester, New York
To learn more about the plastic surgery treatments and procedures performed by Board Certified Plastic Surgeon, David Graham, MD please contact us.
View our plastic surgery and med spa procedure pricing.
Dr. Graham receives patients from Rochester, Victor, Fairport, Pittsford, Brighton, Irondequoit, Henrietta, Syracuse, Buffalo, New York and surrounding areas.