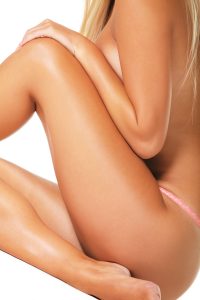 Pregnancy, childbirth, and breastfeeding have extensive effects on the abdomen and breasts, mommy makeovers usually include body contouring procedures and breast enhancement surgery. It's critical to understand that mommy makeover is a highly customizable procedure and may include any procedures that can achieve your desired aesthetic goals.
A dedicated surgeon will explain the various types of procedures and whether or not they are suitable for you during the initial consultation. Graham Plastic Surgery, led by accomplished board certified plastic surgeon Dr. David Graham, provides mommy makeover to patients in Rochester, NY, and surrounding communities.
Mommy Makeover Surgical Procedure
Most mommy makeover patients have at least one surgical procedure performed. Multiple plastic surgery procedures are performed in majority of cases during a single operation. This allows the surgeon to correct multiple body areas with a single surgery and involving just one recovery period. These are a few common surgical procedures in mommy makeover:
Tummy tuck

Liposuction

Feminine rejuvenation

Breast augmentation

Breast lift
Mommy Makeover Non-Surgical Procedures
Women are increasingly including non-surgical procedures in their mommy makeover plans. These treatments are salient options for candidates looking to have more children. In fact, nonsurgical procedures don't involve extensive downtime. This allows patients that are unwilling or unable to take several weeks off for recovery to get the body shape they desire.
You should know that nonsurgical procedures generally provide less dramatic results as compared to surgical procedures. Stemming from this, they do allow for significant improvements. These are a few popular nonsurgical mommy makeover procedures:
Skin tightening treatments

Cellulite reduction

Injectables: Botox & fillers

Skin resurfacing treatments

Non-surgical fat reduction

Non-surgical feminine rejuvenation
Choose a Board Certified Plastic Surgeon
As you can see mommy makeover cosmetic surgery has multiple procedures to be performed in a single sitting. This is an important decision and you may want to consult with an experienced and board certified plastic surgeon. The surgeon you choose doesn't just need to be efficient in performing the procedures – they should also be efficient in performing the procedures together.
You should ask the cosmetic surgeons about the number of mommy makeover procedures they have performed with successful results. Don't forget to ask for patient testimonials and before and after photographs. Pay particular attention to the patients with similar body shape as yours.
Right Time to Get a Mommy Makeover
Identifying the right time to get the procedure is largely a personal decision made between you and your plastic surgeon. There are certain factors that you should consider when timing the mommy makeover:
You should have fully recovered from childbirth before undergoing a surgical procedure.

You may want to wait a few months to finish breastfeeding and allow your breasts to take a stable shape and size if you are considering breast enhancement.

Injectables and other nonsurgical procedures are not recommended when breastfeeding.

It's recommended to get a mommy makeover when you have finished having children. With that said, the procedure doesn't really affect future childbirths. You may only lose the results of the mommy makeover.
Seasoned cosmetic surgeon Dr. David Graham receives patients from Rochester, NY, and nearby areas for mommy makeover surgery.
Contact Board Certified Plastic Surgeon, David Graham, MD, in Rochester, New York
To learn more about the plastic surgery treatments and procedures performed by Board Certified Plastic Surgeon, David Graham, MD please contact us.
View our plastic surgery and med spa procedure pricing.
Dr. Graham receives patients from Rochester, Victor, Fairport, Pittsford, Brighton, Irondequoit, Henrietta, Syracuse, Buffalo, New York and surrounding areas.