Breast Augmentation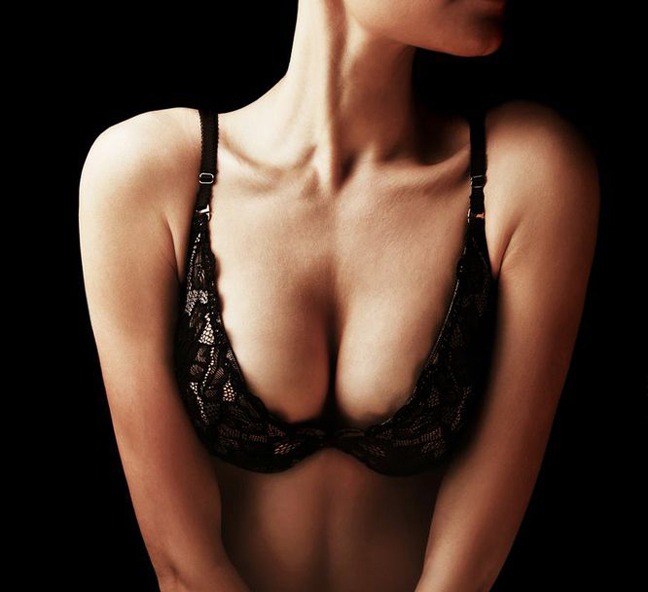 The decision to get a major plastic surgery procedure such as breast augmentation is a personal one. It should be made only after careful consideration of all possible factors. However, before going ahead with a breast enhancement surgery, you would need to establish that you are a suitable candidate for it.
Board certified plastic surgeon Dr. David Graham provides breast augmentation or breast implants surgery to patients in Rochester, NY, and surrounding communities.
Establishing Candidacy for Breast Augmentation
One of the key parts of determining candidacy for breast enhancement cosmetic surgery involves asking a question that only you can truthfully answer – 'Why do I want to get larger breasts?'
The answer is quite simple for some women while it is anything but that for others. It's possible for you to be considering breast implant cosmetic surgery for a wide variety of reasons with some factors being more personal than others. Here are a few common reasons for women to undergo breast augmentation surgery:
Making breasts more proportionate to the rest of the body
Improving symmetry between differently shaped or sized breasts
Feeling more attractive and feminine
Restoring volume following pregnancy, weight loss, or breastfeeding
Correcting congenital deformities in a single or both breasts
Adding volume to breasts that did not fully develop following puberty in a condition called micromastia
Health Requirements for Breast Augmentation
You need to be in good general health for undergoing surgical procedure. Make sure you disclose autoimmune conditions, such as heart disease, diabetes, high blood pressure, and other conditions to your surgeon. These could interfere with your healing ability.
Suitable candidates for breast augmentation procedure are:
Nonsmokers or willing to quit smoking for the prescribed period before and after the surgery
Reasonably fit and near the ideal weight
Free from infections and bleeding tendencies
Willing to eliminate or reduce alcohol consumption during the healing period
Not breastfeeding or pregnant
Free from pre-cancerous and cancerous tissues
Age Requirements
Use of silicone implants in breast enhancement procedure is restricted by the FDA to women aged 22 and above. This restriction includes gummy bear or ultra-cohesive implants. However, women ages 18 and above can get saline breast implants. The placement of breast implants in women that are younger than 18 years of age is allowed in case of congenital deformities and injuries.
Setting Reasonable Expectations
Besides being in decent overall health, the best candidates for breast enhancement procedure are the ones that are well-informed about the procedure. They should also have reasonable expectations from the procedure. You should be fully aware of the side effects and potential risks.
Breast implants can help in boosting confidence and kick-starting a path to improved self-esteem when done properly. However, this is only to a certain degree. You should set realistic expectations about what the procedure can or cannot do for you to be truly satisfied with the results.
You should also be confident about the reasons why you want to get breast implants. Cosmetic surgeon Dr. David Graham receives patients from Rochester, NY, and nearby areas for breast augmentation surgery.
Contact Board Certified Plastic Surgeon, David Graham, MD, in Rochester, New York
To learn more about the plastic surgery treatments and procedures performed by Board Certified Plastic Surgeon, David Graham, MD please contact us.
View our plastic surgery and med spa procedure pricing.
Dr. Graham receives patients from Rochester, Victor, Fairport, Pittsford, Brighton, Irondequoit, Henrietta, Syracuse, Buffalo, New York and surrounding areas.