Plastic Surgeon David Graham, MD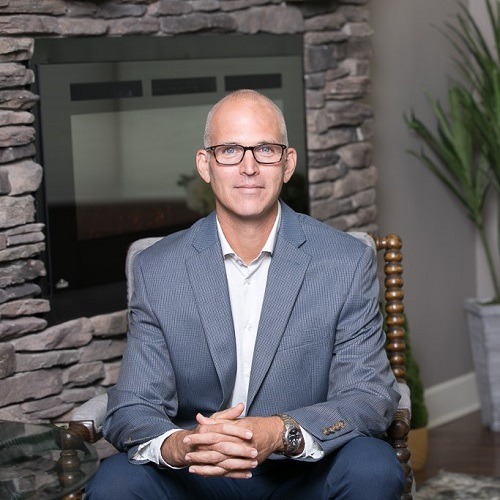 Graham Plastic Surgery ranks among the most contemporary and innovative plastic surgery practices in Western New York. The practice specializes in body, breast, and nose reshaping surgery. Graham Plastic Surgery excels at these procedures and has a proven track record of outstanding results.
The team at Graham Plastic Surgery doesn't merely follow the traditional aesthetic approaches. They bring their own tried and tested style inspired by surgical practices from around the world. The practice is built on integrity, expertise, and compassion. The team is dedicated to creating an unmatched experience for all visitors and patients.
Dr. David Graham is at the forefront of our surgical operations and he possesses a natural artistic skill. Dr. Graham is a highly trained plastic surgeon who believes that every surgical result should be steeped in perfection. He doesn't count it a success until the patient feels satisfied with the results. His commitment to patient care combined with his exceptional surgical skills makes Dr. Graham one of the highest rated cosmetic surgeons in Rochester, NY.
Board Certification and Fellowship
The American Board of Plastic Surgery (ABPS) has certified Dr. Graham. This is the highest credential for a plastic surgeon. Dr. Graham has a double fellowship in Hand Surgery and Plastic Surgery.
Surgical Skills and Experience
The focused Dr. Graham has a diverse surgical experience of 15 years. He has performed over 15,000 operations and is trained in all aspects of plastic surgery. He specializes in cosmetic, plastic and reconstructive surgeries for the body, breast, and face.
Dr. Graham's expertise comes from years of training, which includes treating patients with breast cancer at MD Anderson, learning advanced breast reconstructive and cosmetic techniques at Cleveland Clinic, and operating at a body contouring clinic in Ohio. He has also received advanced training in rhinoplasty and eyelid surgery techniques.
Professional Memberships
The accomplished Dr. Graham is a notable member of the Rhinoplasty Society of Europe (RSE), the American Association of Hand Surgery (AAHS), and the American Society of Plastic Surgeons (ASPS).
Plastic Surgery Services
Dr. Graham offers cosmetic surgery services to patients from all over the country in Rochester, NY. His practice caters to patients from across the globe, including Europe. He is best known for rhinoplasty, tummy tuck, and breast augmentation techniques.
Education and Training
The cordial Dr. Graham pursued a 5-year general surgery residency at Orlando Regional Healthcare in Orlando, FL following medical school. He pursued advanced surgical training in Plastic and Reconstructive Surgery as a fellow at the SUMMA Health System in Akron, Ohio. At the same time, he completed special training in cosmetic and reconstructive breast surgery and microsurgery at the Cleveland Clinic.
Upon completion of his plastic surgery training, he pursued Hand and Microsurgery Fellowship at the world renowned Kleinert Kutz Hand Center located at the University of Louisville in KY.
Community Involvement
The pinnacle of the community is Dr. Graham who supports The Cystic Fibrosis Foundation, Foodlink, Lollypop Farm, The Pluta Cancer Center Foundation, ARC of Ontario County, and Resurge International among a wide array of international, national, and local charities. Board certified plastic surgeon Dr. David Graham receives patients from Rochester, NY and surrounding locations.
Contact Board Certified Plastic Surgeon, David Graham, MD, in Rochester, New York
To learn more about the plastic surgery treatments and procedures performed by Board Certified Plastic Surgeon, David Graham, MD please contact us.
View our plastic surgery and med spa procedure pricing.
Dr. Graham receives patients from Rochester, Victor, Fairport, Pittsford, Brighton, Irondequoit, Henrietta, Syracuse, Buffalo, New York and surrounding areas.