Rhinoplasty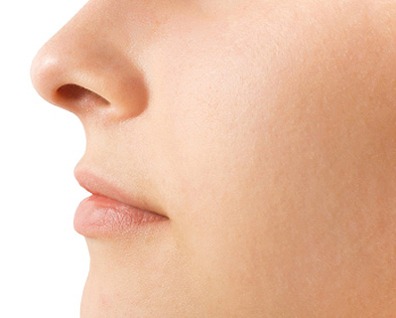 Women and men that are not happy with the shape or size of their nose can benefit from a rhinoplasty. This procedure is also called a nose job or a nose reshaping surgery. It offers an effective, practiced, and time-tested aesthetic solution. A plastic surgeon will sculpt the bone and cartilage of the nose during the procedure to achieve your desired look.
Rhinoplasty can improve facial feature balance when performed by a skilled and experienced plastic surgeon. It can also help patients discover newfound confidence. Rhinoplasty can be used for correcting structural defects, including the ones that cause breathing concerns.
Board certified plastic surgeon Dr. David Graham provides rhinoplasty or nose surgery to patients in Rochester, NY, and surrounding locations.
Rhinoplasty Benefits
This cosmetic surgery procedure can be used for modifying the size, shape and overall appearance of the nose. Plastic surgeons in some cases may recommend a chin implant to balance the facial features completely. Rhinoplasty can help you achieve the following goals:
Narrowing or widening the nostrils
Narrowing the nose bridge
Straightening crooked nose
Reshaping the nose tip
Altering the angle between the upper lips and nose
Incisions used for nose reshaping plastic surgery can be hidden within the nose or in an inconspicuous location outside. Minimal scarring helps in improving the overall appearance and maintaining a natural look. Make sure you work with a plastic surgeon who is well-versed with both open and closed rhinoplasty techniques.
Types of Aesthetic and Functional Rhinoplasty
Reduction Rhinoplasty
This type of rhinoplasty can give patients a more proportionate nose. It can address an elongated nasal tip, bumps on the nasal bridge, and excessively flared nostrils. Small amount of cartilage and bone may be removed by the doctor for achieving the desired results. The doctor may use alar base reduction technique for reducing the size of the nostrils. Small wedges of tissue will be removed from the area where the cheeks meet nostrils.
Augmentation Rhinoplasty
This is another popular nose reshaping surgery. The doctor will perform tissue orb one grafting during this procedure for building the nasal bridge or tip. Cartilage from other parts of the nose, such as nasal septum may be used. However, the doctor may also use cartilage from rib bone or other areas if there is not enough tissue in the area. They can make use of biological tissues and synthetic material as well.
Post-Traumatic Rhinoplasty
Patients that suffered nose injury can benefit from post-traumatic rhinoplasty. This procedure may be used by doctors to correct nasal septum and straighten the nose. Post-traumatic patients usually suffer a broken nose. The doctor may refracture the nose in this case and reset it for achieving the desired results.
Ethnic Rhinoplasty
Ethnic rhinoplasty makes use of the same methods as other nose reshaping types. It refers to procedures performed on Asian, Hispanic, Afro-Caribbean, and Middle Easter descent. These patients possess softer nasal contours. The doctor needs to take special care for preserving unique features of the face. Cosmetic surgeon Dr. David Graham receives patients from Rochester, NY, and nearby areas for nose job.
Contact Board Certified Plastic Surgeon, David Graham, MD, in Rochester, New York
To learn more about the plastic surgery treatments and procedures performed by Board Certified Plastic Surgeon, David Graham, MD please contact us.
View our plastic surgery and med spa procedure pricing.
Dr. Graham receives patients from Rochester, Victor, Fairport, Pittsford, Brighton, Irondequoit, Henrietta, Syracuse, Buffalo, New York and surrounding areas.